"I was particularly taken by the pair of 2013s that are great value: very pure and poised, svelte in texture, long and sensual. These both come highly recommended and I will be fascinated to see how the project unfolds."
Neal Martin, Robert Parker's The Wine Advocate (March 2015)
---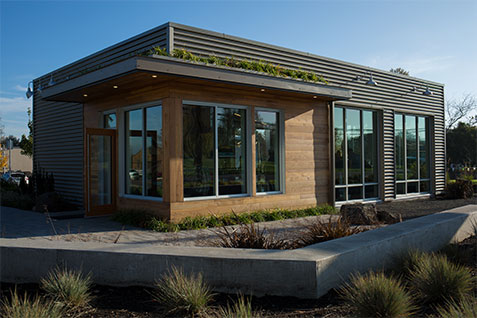 VISIT US
By appointment only. We are fortunate to have our wines poured at Alit's tasting room in the heart of Oregon wine country. Found at the only traffic light in Dundee, the transformed gas station is the work of architect Woodson Rainey Jr and artist Cathie Bleck. We are in outstanding company with the Alit portfolio and also Chapter 24 Vineyards poured on site. Named one of Wine & Spirits magazine's Top 100 Wineries of 2014, Chapter 24 Vineyards is the first winery to be listed in the Top 100 with their first vintage - and they did it again the next year!
531 N Highway 99W
Dundee, OR 97115
For a tasting appointment, ring 707.258.9552
or email wine@maisonlenvoye.com
CHEERS!