At our core we are a Pinot Noir house. Intuitive, modern winemaking affords rare generosity of character and approachability, while gilded terroir offers stark minerality, filigree acid and balance. From Savigny-lès-Beaune to Eola-Amity Hills, these Pinots are candid in their simplicity, avoiding excesses to speak of their origins with clarity. Interweaving numerous prestigious sites, often just a handful of rows, and employing whole berry ferments to extract color and depth without excessive phenolics, our winemakers are able to craft pure, unequivocal, and most importantly delicious Pinot Noir.
Straight Shooter Pinot Noir 2019
Willamette Valley
An open, straight shot from Maison L'Envoyé. Handpicked, unadulterated Pinot Noir from pristine vineyard blocks across Willamette Valley. Sorted by single berry in the winery and naturally fermented before given a kiss of oak for texture and balance. Made to drink, not analyze.
More >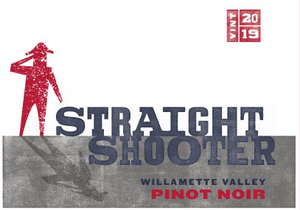 ---
Two Messengers 2018
Willamette Valley
This wine is an overview of the best grapes in Willamette Valley. Exploring the harmony that makes wine so pleasurable, Two Messengers draws from multiple sites and their various personalities. It expresses fresh red cherries scented with floral and forest floor notes.
More >
---
The Attaché 2015
Willamette Valley
The Attaché is a barrel selection culled from both alluvial and volcanic vineyard sites. Together they represent a singular expression of the intensity and vibrancy that Pinot Noir can achieve when tended to with a respectful and minimalist approach.
More >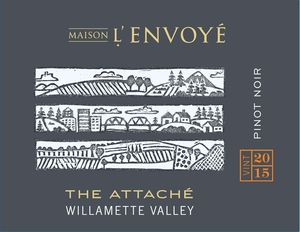 ---