The pristine island state of Tasmania is situated off the southern coast of Australia in the cool waters of the Southern Ocean at approximately the same latitude as New Zealand's famous Marlborough and Martinborough wine regions. There are seven geographically distinct areas producing wine but the only official GI is "Tasmania." Its genuine cool climate (similar to Champagne and parts of the Rhine Valley) makes this a high risk, high reward region that is ideal for top notch sparkling wine but also for still Pinot Gris, Riesling and, especially, delicate Pinot Noir.
Tasmania Pinot Noir 2017
Coal River Valley
This is a delicate and fragrant style of Pinot with distinct characters of red apple, cranberry, nutmeg, and earth notes. The judicious use of oak works to this wine's advantage by imparting a nice mouthfeel against the generous, supple palate.
More >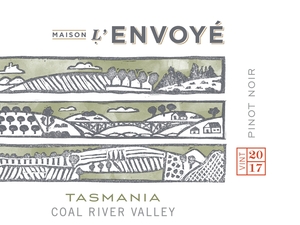 ---